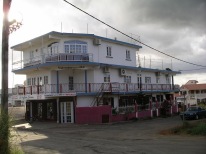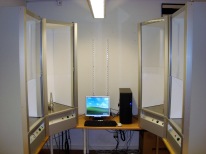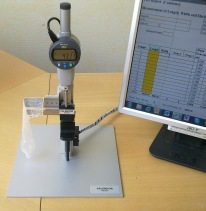 Current capabilities/facilities
and equipment
Accommodation
Valendor (Mauritius) Ltd has at its disposal 2000 sqft of fully air conditioned modern premises.

Equipment
Valendor Laboratory uses modern and accurate testing equipment of the same type Valendor has supplied to many accredited laboratories all over the world. Computerized data acquisition, calibration and reporting procedures are practiced in most activities to eliminate human errors.

Our current testing capacity is more than 40 lots per week. The capacity can be increased in a few weeks when need arises.
The Valendor Laboratory staff possesses all technical-, managerial-, quality assurance skills related to the operation of a condom testing laboratory. As developers of testing equipment and computer software for condom testing laboratories, we possess the highest possible level of skills relating the testing equipment, the administrative systems and their performance.

Valendor Laboratory's senior management has more than 25 year's experience in condom testing uality management.

Our managing director, Jarmo Gustafsson is an active expert of ISO TC 157 (Technical committee for mechanical contraceptives) since 1989.
Accreditation
The laboratory has been accredited by, namely SWEDAC (the Swedish Board for Accreditation and Conformity Assessment) from 2003 to 2016. Since SWEDAC's new policy do not allow them to provide accreditation services outside Sweden, Valendor Laboratory's Accreditation was transferred to MAURITAS (Mauritius Accreditation Services) in July 2016"

Participation in inter-laboratory proficiency testing (PT)
Valendor Laboratory has been participating in Interlaboratory Trials since 2000.
The reports from the trials show that Valendor Laboratory has always been performing well and shoving low standard deviation in the test results.